WATCH REPAIRS
Watch repairs are our sole business, Omega, Rolex, Longines, TAG, Breitling or Quartz. We give a full 12 months guarantee on all watch repairs, watch parts used and labour. All horological work carried out in house, dials and gold case repairs are out sourced to top craftsmen only.

Delivery from Royal Mail
Secure Next Day Delivery from Royal Mail.

P.O. Box
Which comes through our P.O. Box.

Secure Delivery
Securely to our door Signed For.


Unpack Watch
The watch is unpacked.

Booked onto our database
Which is then booked onto our bespoke databse.

You'll receive an email
You'll receive a estimated and an acknowledgement email.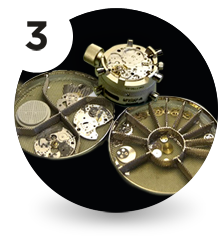 The watch is stripped down
On processed the watch is stripped down by the horologist.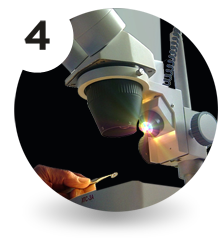 Parts Checked
Any suspect parts are checked on the miscroscope for wear and replacement.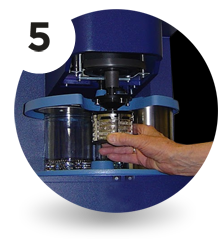 Swiss cleaning machines
Watch movement parts are placed in a special basket and put through the latest Swiss cleaning machine.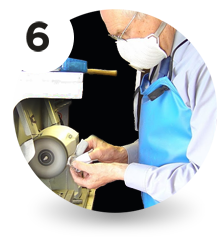 Case & Bracelet Inspection
Case & bracelet inspected and then taken to the polishing room for refinishing were appropriate by polishing and re-graining to as new.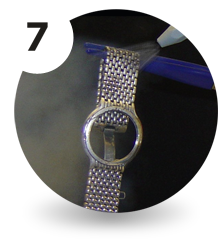 Case & bracelet steam clean
Case & bracelet steam cleaned and then placed in an ultrasonic cleaning tank before being rinsed and ready for assembly.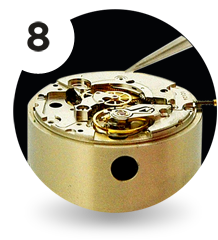 Movement Assembly
Movement assembly including oiling with a range of oils & greases prescribed by the manufacturers.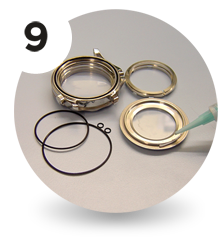 Re-assembling
Watch case is then re-assembled with new gaskets and seals, water resistant silicones applied.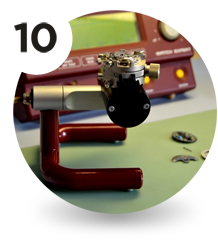 Swiss timing machines
Watch movement timed and regulated using latest Swiss timing machines.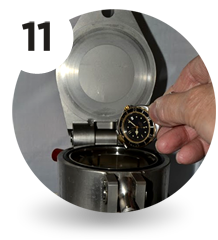 Wet pressure tested
Case wet pressure tested followed by a hot plate/cold shock to test for "misting". Print out provided.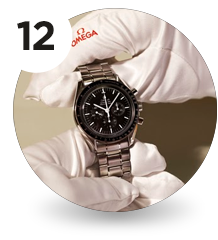 Re-cased
Watch movement & Dial re-cased and then place on a dry pressure/vacuum test to double check resistance. Printout provided.

24 hour test
Watch set to time & placed on a 24 hour test.


You'll receive an email
Customer informed by email or text for payment and shipping back.